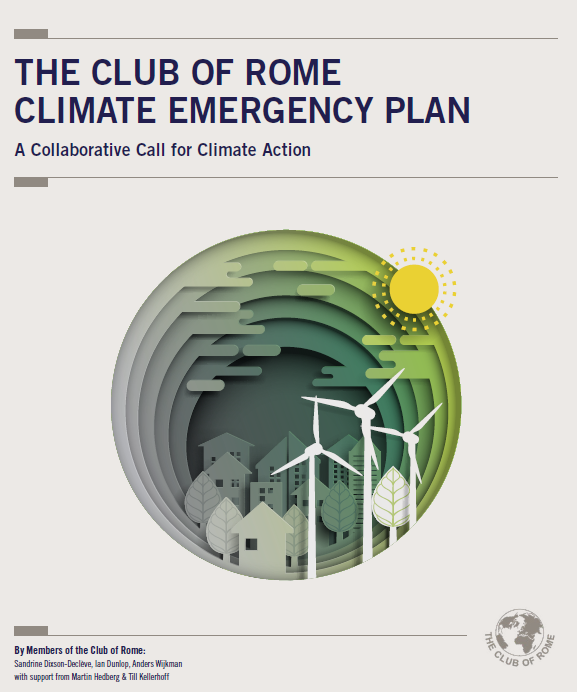 The Club of Rome Climate Emergency Plan, 12 dec 2018
The recent Intergovernmental Panel on Climate Change (IPCC) report on the impact of 1.5 °C and 2°C warming above pre-industrial level sends a stark reminder to humanity about the existential threat posed by climate change. To avoid the worst of the predicted outcomes, global carbon emissions must be
cut by half by 2030, to zero by 2050. This is an unprecedented task, requiring a reduction rate of at least 7% annually; no country has to date achieved more than 1.5%. The only possible response is emergency action that will transform human social, economic and financial systems.
The Club of Rome climate emergency plan gives a background and call to action to meet the challenges and opportunities of climate change.
Here is the report: The Club of Rome emergency plan
The Club of Rome Climate Emergency Plan, 12 dec 2018