WHO IS ANDERS WIJKMAN?
Anders Wijkman (born 30 September 1944 in Stockholm) is a Swedish opinion leader and author. Being active in student politics, he was elected to the Swedish Parliament already at the age of 26. During altogether eight years of membership, Wijkman gave priority to issues like penal reform, privacy legislation, energy security and development cooperation. He left politics in 1978 to become the Secretary General of the Swedish Red Cross.
Deeply influenced by the African famine in the 1980´s, Wijkman initiated a major research project focusing on the major causes behind the rapid increase in the number of natural disasters. A purpose was to explore what could be done to improve resilience to disasters like floods and famines among the poor. A landmark study in 1984 – "Prevention better than cure" – argued strongly in favour of disaster preparedness and prevention.
During Wijkman´s tenure the Swedish Red Cross launched many new intiatives; among them a Center for the Rehabilitation of Torture Victims, a Center for HIV/Aids Prevention (Noah´s Arch) as well as major disaster prevention programs in East Africa. During 1981 to 1989 Wijkman was president of the International Red Cross Disaster Relief Commission.
After the Red Cross years Wijkman served as Secretary General for the Swedish Society for Nature Conservation. He was actively involved in the NGO preparations for the Rio Summit in 1992. During his tenure major programs were launched to address the shortcomings of the market economy when it comes to pollution prevention and the protection of ecosystems and natural capital.
PARTIPOLITISKT ENGAGEMANG
1968-1970 Wijkman var ordförande för Fria Moderata Studentförbundet
1971-1978 var Wijkman riksdagsledamot för Moderaterna.
1978 gjorde han ett långt avbrott från partipolitiken då han blev generalsekreterare för svenska Röda Korset.
1986 var Wijkman på förslag som Ulf Adelsohns efterträdare som partiledare, men han tackade nej, bland annat med hänvisning till Moderaternas bristande miljöpolitik.
1999 invaldes han som ledamot i Europaparlamentet för Kristdemokraterna och satt där i två mandatperioder fram till 2009 (se mer i separat stycke längre ned).
In 1992 Wijkman was appointed Director General of SAREC – the Swedish Agency for Research Cooperation with Developing Countries. SAREC was managing a yearly budget at the time of some 150 million US dollars and provided support to research capacity building in some twenty developing countries.
During the period 1995-97 Wijkman served as Policy Director of the United Nations Development Program (UNDP) and Assistant Secretary General of the UN. During his tenure several important programs were launched, such as Information Technology for Development and Energy Access for the Poor.
In 1999 Wijkman was elected member of the European Parliament. As member of the EP, he focused on issues related to climate change, energy policy, environment and health, development cooperation and humanitarian affairs. Wijkman was the EP´s rapporteur on a number of important issues, like HIV/Aids Prevention, the Development Cooperation Budget, Renewable Energy in Developing Countries, the Energy Efficiency Action Plan, Integrated Product Policy, Climate Change Mitigation and Sustainability Criteria for Biofuels. During his tenure Wijkman was awarded "the Achiever of the Year" by the European Parliament Magazine(2005). He also received a special award by EREF, the European Renewable Energy Federation, for his efforts to promote renewable energy within the EU.
Wijkman is together with Professor Ernst Ulrich von Weizsäcker Co-President of Club of Rome and a Councillor of the World Future Council. He is member of the Royal Swedish Academy of Sciences, the Royal Swedish Academy of Agriculture and Forestry as well as the World Academy of Art and sciences. He is also member ot the Board of the Stockholm Resilience Center, the International Institute of Industrial Environmental Economics in Lund, the Tällberg Foundation and Chairman of The Swedish Recycling Industries' Association.
---

ACCOMPLISHMENTS
Röda Korset
Naturskyddsföreningen och FN
Kristdemokraterna
Wijkman om tillväxt och miljö
Andra uppdrag
1978 blev Wijkman generalsekreterare för svenska Röda Korset. Där verkade han i tio år och initierade en rad nya program och aktiviteter. Utredningen "Prevention better than cure" år 1984 argumenterade starkt för ökad satsning på katastrofberedskap och prevention. Något år senare fick Wijkman Rödakorsstyrelsens stöd för ett nära samarbete kring HIV/aids-prevention med Noak´s Ark. Under tiden som chef för svenska Röda korset innehade Wijkman ett antal positioner inom internationella Röda korset, bland annat som ordförande i dess Disaster Relief Commission 1981-89.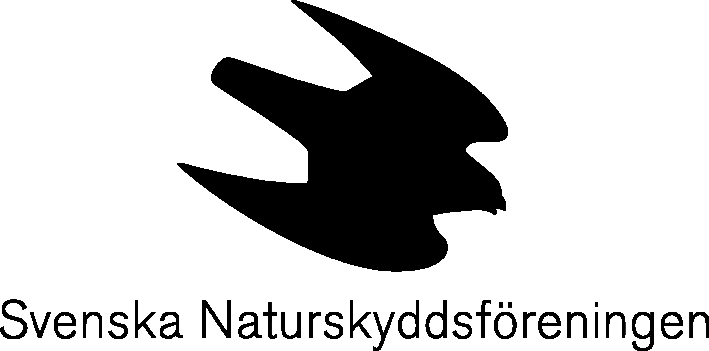 Efter Röda Korset valdes Wijkman 1989 till generalsekreterare i Naturskyddsföreningen. Där hade han ansvar för att förbereda föreningens deltagande i Rio-konferensen 1992. Efter Naturskyddsföreningen blev Wijkman 1992 generaldirektör och chef för Styrelsen för U-landsforskning (SAREC), en befattning han upprätthöll tills SAREC blev en del av SIDA hösten 1994.
Efter SAREC blev Wijkman utsedd till biträdande generalsekreterare i FN och policy director i FN:s utvecklingsprogram (UNDP). I denna roll hade han huvudansvar för att integrera sociala och miljömässiga hänsyn i utvecklingspolitiken inom UNDP. Wijkman lämnade sin tjänst med utgången av 1997.

Inför valet till Europaparlamentet 1999 gick Anders Wijkman med i Kristdemokraterna och blev som deras toppkandidat invald i parlamentet. Han omvaldes 2004. Under mandatperioden 2004-2009 arbetade Wijkman i utskottet för miljö, folkhälsa och livsmedelssäkerhet, det tillfälliga klimatutskottet samt utskottet för utveckling. Bland viktigare rapporter som Wijkman haft ansvar för märks "Winning the battle against climate change" år 2005, European Consensus on Development år 2005, Global Climate Change Alliance år 2008 samt hållbarhetskriterier för biobränslen år 2008.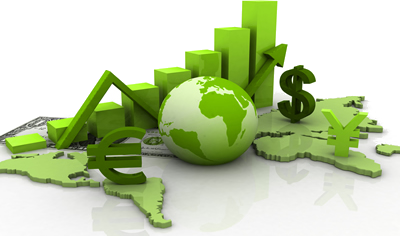 Wijkman menar att ekonomisk tillväxt, som traditionellt brukar mätas med BNP, är särskilt viktigt för fattiga länder. Genom tillväxten ökar den materiella basen, vilket i sin tur är förutsättningen för att människorna i landet skall få bättre liv materiellt sätt. Men tillväxten kan ske på olika sätt. En tillväxt som förstör skogar, odlingsmark, färskvatten med mera, eller som bidrar till ett instabilt klimat, är enligt Wijkman förödande. En tillväxt som bara gör de rika rikare ser han också som helt oacceptabel. 2011 kom han därför ut med boken Den stora förnekelsen som bland annat föreslår omfördelningav resurser till u-länder och fenomenet tillväxt i sig kritiseras också i boken.
Enligt Wijkman är ett huvudproblem att hela ekonomin är utformad utifrån förutsättningen att naturen har obegränsade mängder naturresurser och obegränsad förmåga att ta hand om avfall. Dagens ekonomiska system fungerade enligt Wijkman någorlunda väl så länge befolkningen var liten liksom ekonomins totala volym. Detta, menar Wijkman, inte vara fallet längre. Wijkman anser att det, för att rädda världen från den accelererande miljökatastrofen, är det viktigt att, till att börja med, omdefiniera målet för samhällsutveckling. Inte minst måste vi se mer till andra faktorer än BNP, såsom sociala indikatorer, inkomstfördelning och socialt utanförskap. Stora satsningar måste göras på "gröna investeringar", till exempel inom energisparande och förnybar energi. Slutligen behövs också en radikal omställning av skattebasen. Beskattningen bör, menar Wijkman, ske av resursutnyttjandet istället för av arbetet, för att på det sättet såväl skapa jobb som rädda miljön.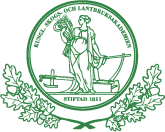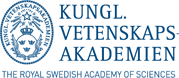 Wijkman är ordförande i Återvinningsindustrierna och ledamot av Kungliga Vetenskapsakademien (KVA), Kungliga Skogs- och Lantbruksakademien (KSLA) och Tällberg Foundation. Han är tillsammans med Professor Ernst Ulrich von Weizsäcker ordförande i Romklubben. Wijkman har skrivit ett antal böcker på teman som disaster prevention, HIV/aids-epidemin och hållbar utveckling. Nu senast "Den stora förnekelsen" och "Bankrupting Nature". Båda böckerna är skrivna tillsammans med Johan Rockström, vd Stockholms Resilience Center.