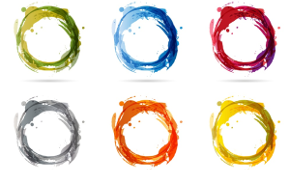 "Circular Economy is in need of a Systems Perspective", 7 July 2020
Comments by Anders Wijkman, Chair of Climate-KIC, Honorary President of Club of Rome, at the online Inaugural Conference of IS4CE – the International Society for Circular Economy on July 7th, 2020
Thank you very much for the invitation. I am really honored to be with you today and share some of my experiences over the years working on resource efficiency and circularity. I will focus on a few important things – each of them involving challenges for the new Society.
The world after the pandemic and the opportunities opening up
The recognition that even if we are at an inaugural meeting, the issues we are dealing with are not new and we have to understand why progress has been so slow
The problems that we face because of the lacking of a clear definition of circularity and hence what indicators to use
The need to understand and proactively address the many barriers to change
The important role of cities in the promotion of circularity but also the risk of fragmented approaches
We are meeting at a time of crisis. Governments all over the world are struggling to understand how to rebuild their economies after Covid-19.  However, pandemics is but one of many serious risks we are facing. In this globalized world we are challenged, as well, by climate change, the rapid decline of many vital ecosystems and the loss of biodiversity. Furthermore, we cannot ignore the risks posed by the financial system – with debt levels that are approaching 350% of global GDP. Another major challenge is rising inequalities and large sections of the population in many countries being left behind, leading to lower levels of trust in society and a rise of populism.  Ultimately, democracy is at risk. I could go on.
Governments around the world have responded swiftly to the COVID-19 crisis with stimulus packages that have already gone far beyond 12 trillion US dollars. But the crisis is not over. Additional huge sums of public money will be required. This means that the recovery measures must be carefully designed with clear long-term objectives to tackle some of the other risks that are looming on the horizon, not least climate change.
Leading economists such as Jo Stiglitz and Nicholas Stern assert that green recovery packages would offer much higher rates of return, more short-term jobs, and long-term cost savings than traditional fiscal stimulus. But it is far from sure that the majority of governments follow this kind of advice. In fact, according to a recent Green Stimulus Index report, more than a quarter of the stimulus spending implemented so far in 16 major economies is likely to cause substantial environmental damage.
Some important decision-makers, however, are recognizing the green imperative. The recovery plan presented by the European Commission is one example. It aims to accelerate the shift to a zero-carbon economy and restore biodiversity. It builds on the thinking in the Green Deal, presented in December last year. At least 25% of the recovery plan is aiming at climate-friendly measures. The rest of the package will be guided by a principle of "doing no harm". The main priorities that have been set are: –Building efficiency , – Clean Technology Investment, – Low-carbon Vehicles, – Land use and – Just Transition.
As Martin Stutchney emphasized yesterday: Resource efficiency is one of the main objectives, both of the Green Deal and the Recovery Package. And it seems as if the European Commission after many years of struggling with the concept of Circular Economy has the priorities right: the main action considered will be– in the language of Walter Stahel – to keep the value and utility of manufactured goods as long as possible.
So the Circular Economy Action Plan represents a real opportunity to start moving in the right direction and will require contributions from the scientific community.
We are gathered here for the inauguration of the International Society for the Circular Economy. The issues we pursue – that is the metabolism of the industrial society – are by no means new. We have been reminded of that several times during the conference.
For me, as a member of the Club of Rome, one entry point is given: the Limits to Growth Report of 1972. Almost fifty years have passed since the launch but its key message is still valid, namely that a combination of resource depletion and pollution, if un- checked, would ultimately bring the global economy down. Regretfully, few decisionmakers listened to the Club of Rome at the time, not to speak of leading economists. The human footprint – both in terms of the atmosphere and vital ecosystems and biodiversity – is growing as we speak.
Martin Stutchney referred to the the International Resource Panel (IRP) which in a recent report – GRO 2019 – estimates that the extraction and production of materials make up for 50% of the carbon emissions and 80% of the loss of biodiversity. Demand for materials is increasing rapidly. The world is expected to build as much urban infrastructure till 2050 as we have built hitherto. If this happens with today´s materials – primarily steel, cement, aluminum and plastics – and today´s technologies, we can forget about the Paris climate goals.
A major problem is that we discuss all the challenges facing us within the conventional economic paradigm, where production growth in quantitative terms is the main objective. That system worked well when the world population and the economy was small. In a recent book by Ernst v Weizsäcker and myself – "Come On!" – we call this the "empty world". Now we live in the "full world" with a population close to 8 billion and an economy that is more than ten times larger than after WWII.
We face a systemic crisis. Everything is linked to everything.
To mainly measure societal progress in terms of growth of GDP will not result in the kind of society people wish for. The pandemic, not least, has shown us the narrowedness of this thinking. We need better metrics that measure the wellbeing of the population, including healthy ecosystems and a stable climate. And we need metrics that help us to assess material productivity and help us distinguish between material stocks and flows.
Awareness among people about the challenges we face is increasing. I believe the Corona crisis has helped lead the way. People are more open to change than before. My hope is that this goes for conventional economists as well. Because until now, conventional economists have been reluctant to reconsider their traditional models and thinking, where nature and access to natural resources seem to be taken for a given. That may have worked in the "empty world" – when the prevailing economic model was developed. But it does not work in the "full world". Yet very little has changed both in the models and in the training of economists. To quote Cameron Hepburn from the Institute for New Economic Thinking: "The education of economists take place as if the last forty to fifty years did not happen."
So one of the key areas for exploration and study for the new Society must be the reform of conventional economics.
The Circular Economy as a concept has been around for decades, partly under different terminologies. While the general principles are relatively easy to understand there is as of today no generally accepted definition. It is rather a metaphor for a number of activities aiming at using resources more efficiently. But even a metaphor needs some rigour. The downsides of not having a clear definition are obvious, including the difficulty to develop and agree upon circularity indicators. As Martin Stutchney stressed yesterday: We tend to measure the wrong things in the economy, meaning that circularity in all its forms is not accounted for.
In a recent report to the Swedish EPA, sustainability consultant Dennis Pamlin brings attention to the risks posed by the absence of a clear-cut definition of the circular economy.  The lacking of a definition makes it possible for different actors to continue their unsustainable practices under the disguise of circularity. Examples that come to mind are companies, based on thoroughly unsustainable practices – like fast fashion, fast food, consumer electronics and planned obsolescence – that are using initiatives within the circular economy realm as a way of diverting attention from their wasteful business models. Examples are recycling and take-back schemes that represent only marginal improvements in unsustainable business models.
In the absence of a clear definition, most people tend to believe that  the CE is about recycling.  For obvious reasons. The European Commission has spent the last five years promoting recycling of waste and residue materials as if that alone would lead to a circular production model. The Circularity Gap Report issued yearly since a few years at the World Economic Forum is another example. Countries are mainly judged depending on the level of recycling. By doing so, product life extension – which is a key element in a CE – or the reconditioning of products or the turning of products into services are not looked upon as contributing to circularity. Such an indicator for circularity is hardly convincing.
Not that I am against recycling. But it is only one of several R´s in the equation and it has to be put in context. More important are concepts like Reduce, Reuse, Refurbish and Remanufacture. In today´s production system a significant part of the recycled materials are only suitable for downcycling into a lower-grade product. Moreover, while metals and glass can be recycled on and on again, materials such as textiles, plastics and paper can only be recycled a few times. Lastly but not the least, even with high recycling rates – such as 60-70% – the loss of material value in the process is substantial. In fact, the way most products are designed today the loss of value after first single use is significant. A study by Material Economics in Sweden in 2018 showed that billions of euros were thrown away yearly because of that.
So another important issue to grapple with for the Society will be how to define Circularity and what indicators to use.
In her key-note yesterday Tima Bansal brought to the fore some key barriers why the business community is not embracing the circular economy concept. Let me expand on this a bit. I do think such barriers are crucially important when the aim is to move the CE agenda forward:
Raw materials have historically been abundant and cheap
Producers have rarely paid for the external costs involved in material extraction and production, leading to a situation where
Virgin materials are most often less expensive than secondary materials
The productivity focus in the economy has been on labor cost, not on materials
Business models have favored short termism, high throughput and short product lifes
Product design has not been aiming at reuse and recycling
Quality criteria for secondary materialsare mostly lacking
Many products include banned substances and are difficult to reuse or recycle
Global markets and supply chains make it difficult to close the loops
There are very few examples of governments introducing incentives for material efficiency (unlike for energy efficiency)
Most of these barriers have to be addressed by policymakers. Some of the key policy measures to consider would be:
A tax shift – lowering taxes on labor and increasing taxes on resource use
Remove VAT on all reused materials.
Introduce design criteria across the board, i e products should be designed for reuse and recycling
Public procurement must lead the way and be proactively used to promote circularity in all its aspects
Recognize the importance of Cross-Cutting policies: make resource efficiency a priority in climate mitigation and resilience strategies
Stimulate skill development- launch innovation programs for circularity
Explore the feasibility of introducing the Extended Producer Liability – mentioned by Martin – across the economy
Explore policy measures to address the rebound effect
Recognise the need for Multi-Level policy interventions: EU-level policy interventions need to be complemented by national policies
Complement today's flow-based metrics such as GDP as a measure of economic progress with measures of a country's stock of assets to account for the restoration and regeneration of natural capital
Cities around the world have been increasingly pro-active in the field of circularity. Organisations like C 40 Cities, OECD, Ellen MacArthur Foundation, Climate-KIC, GEHL, ICLEI and SITRA have provided leadership. We have seen the emergence of numerous examples on promising practices in key areas like building and construction, mobility, energy, waste management, food waste and nature-based solutions. Networking and experimentation play key roles.
Cities offer a major opportunity to drive systemic change in the economy. From scaling demand, they can evolve becoming the largest market driven by policy incentives – such as procurement, regulations and standards. By being the problem-owners, i e facing high levels of material throughput, of waste, pollution and GHG emissions, cities have the opportunity to drive change through innovation along the value chain and (re)design processes in all areas from policy and infrastructure to products and services.
I am proud to represent EIT Climate-KIC, the largest public-private innovation partnership in the EU focusing on climate innovation to mitigate and adapt to climate change. Circularity is one of our main priorities. Set up by the European Union in 2010 and with presently more than 400 partners from the business sector – large corporations, SME:s and start-ups – Universities and Scientific Institutions and Cities and Regions.
Over the years we have learnt that a 'business as usual', supply-focused approach to innovation runs the risk of bias towards single point solutions of an incremental nature. Such solutions are unlikely to address climate change at the speed and scale we need.
Turning to cities and their way of promoting circularity also I discern the same tendency as we have seen in terms of climate mitigation in general, namely a fragmented approach. There are exceptions but, in general, the impression is one of a plentifold of vertical interventions, most often aiming at single-point solutions. While many of these efforts are worthy and do bring about improvements in material efficiency as well as reductions in pollution levels, such solutions rarely achieve systemic change, i e the transformation needed. The situation is not improved by the way city governance is organised – most often in parallel, silo-based structures.
In Climate-KIC we have chosen to position ourselves as an orchestrated innovation ecosystem that connects 'demand' and 'supply' in catalysing transformational systemic change, working closely with demand-side actors and those with high ambition for change.
We work with 'problem owners' to deliver a transformation service that can help cities, regions, businesses, and countries unlock the fast and large-scale change that is now needed. This takes the form of Deep Demonstrations, each anchored by one or more problem owners (e.g. city government, regional or national government). A few examples of what we are working on:
An agreement with the Slovenian Gvt to help the country move from a linear to a circular production model. We are involved in altogether 5 sectors of the economy. Our cooperation has led to several other member states showing interest to do the same.
An agreement with the regional gvt of Upper Silisia to help the region to transform from a coal-based economy
Agreements with altogether 15 European Cities – among them Madrid, Milano, Vienna, Malmö and Krakow – to help them decarbonize within 10-15 years under the motto of Healthy and Clean Cities. Our focus is broad – smart energy systems, retrofitting of buildings, smart mobility, nature-based solutions
These were just a few examples of the Deep Demo:s we have initiated. Once up and running the idea is to use the results for upscaling and outscaling, ie sharing the practices with other regions, and cities and, indeed, influence governance and policy. Our systemic approach is increasingly met with keen interest from the EU Commission, Member State Gvts, Regional Gvts and Cities. We believe only systemic approaches can bring about the necessary transformation to a low-carbon, circular economy.
In the area of research and innovation this means that Europe needs to co-create multidisciplinary systemic solutions at a greater pace – a tall order for Horizon Europé and for this Society.
To conclude: While the main motive behind the move towards a CE is related to the effects on the environment – reducing the risk of resource depletion, lowering pollution and curbing GHG emissions – there are several strong co-benefits. The most obvious is the material values to be captured and money saved. In addition there are a multitude of social objectives to be harnessed. Net employment will, according to a number of studies, be positive. Entrepenurial activity is likely to fluorish in areas like repair, maintenance, refurbishment and remanufacturing, in the sharing economy and in turning products into services. Social cohesion is likely to benefit. An economy built increasingly on the offering of services rather than products and on the concept of a sharing economy will result in a large number of interactions between citizens that are likely to enhance quality of life and, more specifically, the level of trust.
So we ought to have a bright future ahead of us, provided we dare challenge both the incumbents, conventional economics and dare leave behind vertical and silo-based structures in favour of systems design and systemic approaches!
"Circular Economy is in need of a Systems Perspective", 7 July 2020